usb 8 Relay board
 8 relay board over USB port. easy control with virtual com port..
USB card 8 Relay 10A PC

2012 new version

Wide supply range of 10v to 24V

Bracket option for din rail. (version box)

1 NO and 1 NC, 250V, 5A max / relay

1 LED display system for circuit

1 LED power supply presence

 
Dimensions : l: 80 mm x W: 102mm x H: 25mm

Fixing the spacing: 70mm L x 94mm

 

Protocol simple control via FTDI virtual COM port

Quickly integrated into your applications in C, Visual Basic, labview, etc...

or by software command below. (downloadable from our website)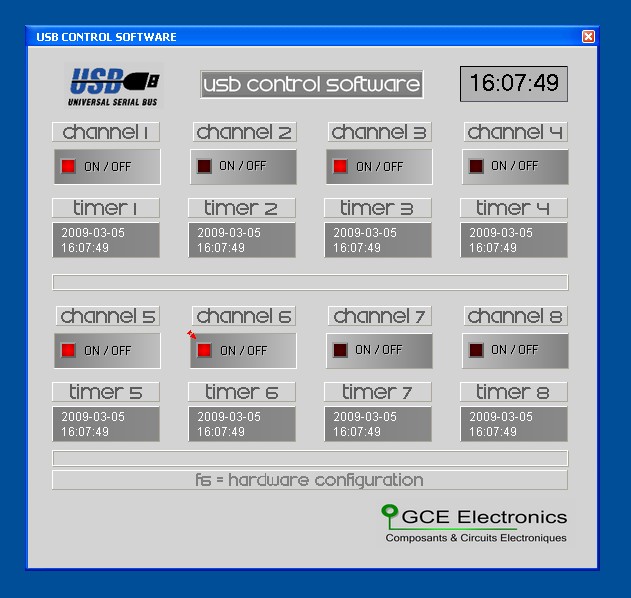 Each circuit has a weekly timer

Day / Hour / Minute / Second fully programmable.
If you need any urgent assistance, please call our hotline ( 

0899.49.05.15 (1€99 / Call)