8 relay board internet controller
8 relay server ethernet IPX800. Control your home with your iPhone, mobile phone, laptop, etc ... from the internet.
With the IPX800 V2 you can send emails if a digital input is active or if analog level is too high or too low.

You can program action like "if input 1 is active then relay 1&2 is On and send a email"
You can program  relay ON/OFF"  only monday or another day or everydays with the week timer. 
 
The IPX800 V2 is provided with  4, 16, 32 Mbits Flash mémory.
If you need to add lots of pictures, big html code etc...
You will need more memory  for customizing embedded website.
Power supply: 9Vdc (not supplied)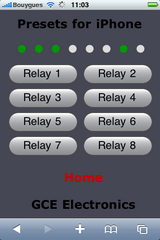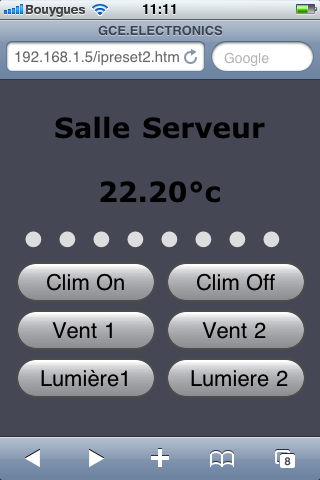 You have access to

the full HTML.

You can change

pages, color,

  add your logo, sound,

images etc. ...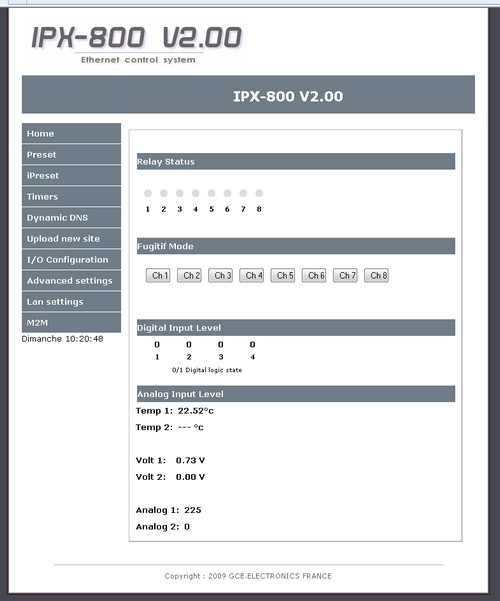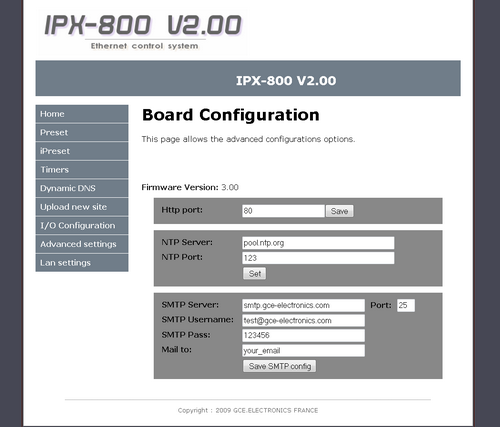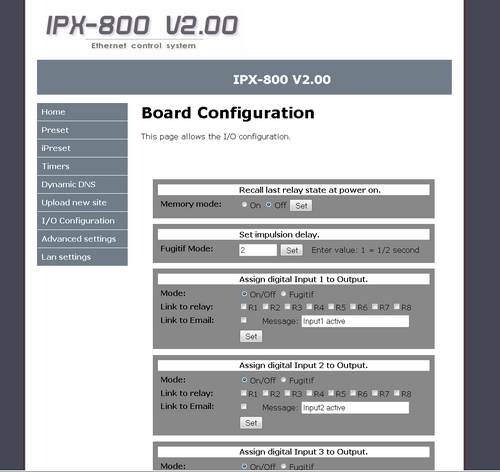 If you need any urgent assistance, please call our hotline ( 

0899.49.05.15 (1€99 / Call)