Extender de bus EBX1
Bus Extender for IPX800. Converted bus IPX800 fieldbus and can deport your extensions up to a distance of 1000m.
EBX1 bus extended
Deport

your extensions

up to a

distance

of 1000m

.
Compatible

with

IPX800

V3s

sold

after

01/09/2012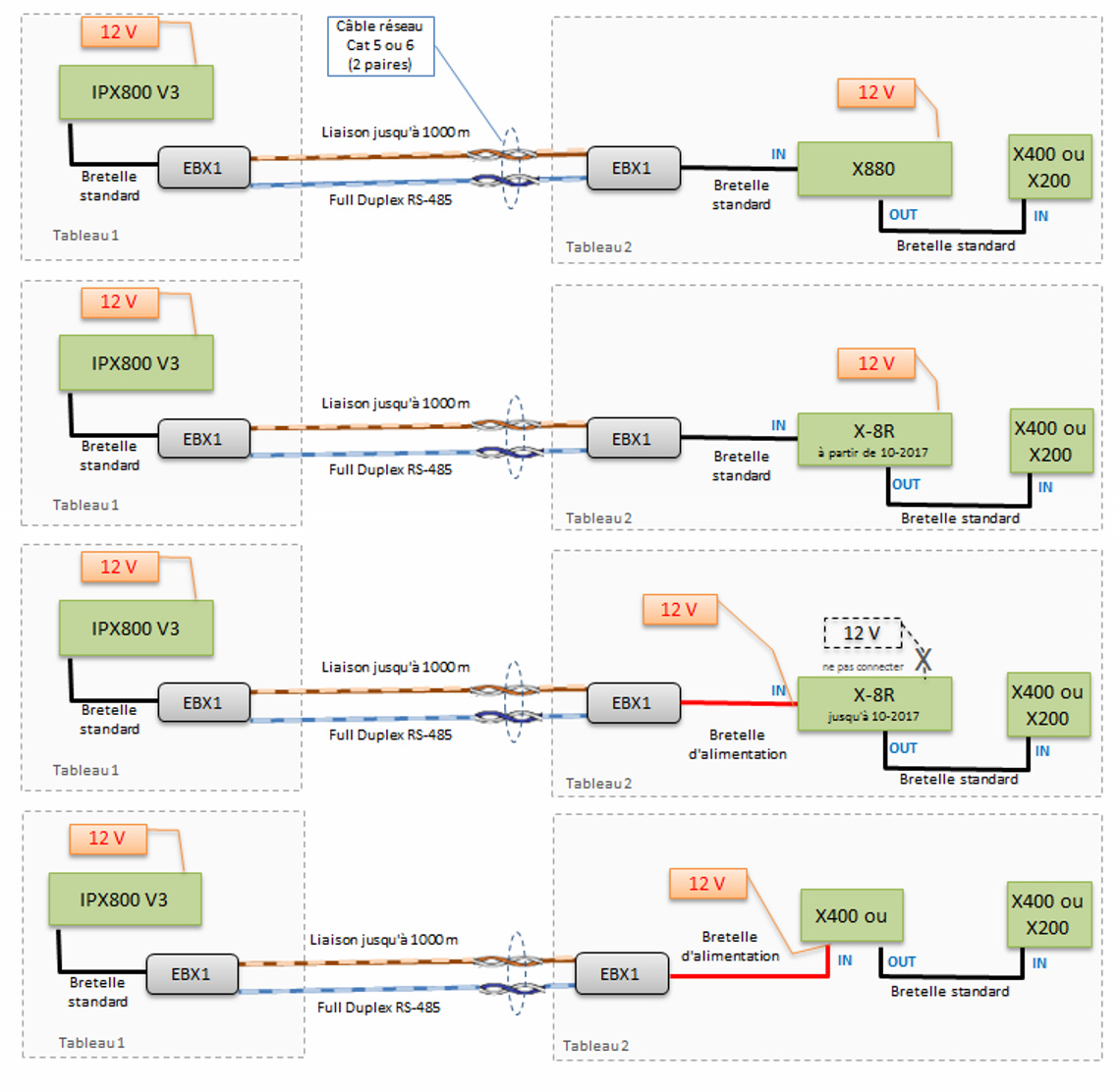 Technical features:
Converts the IPX800 bus to an indutrial field bus.
Allows connections between the IPX800 V3 and its addons (X400 and X200) up to 1000 meters.
Requires a single network cable (2 pairs).
Protects the IPX800 from interferences.
15KV ESD protection.
Sold by 2 with 2 RJ12 cables.
Dimensions: L 48 x l 28 x h 28 mm
Color: Black
Warning: In case of use with an old generation X-8R addon (before to October 2017) or with X-400 / X-200 addon, a special cable to supply the dongle is necessary.
2 years warranty
Made in France
You might also like


If you need any urgent assistance, please call our hotline ( 

0899.49.05.15 (1€99 / Call)